About Jim
"I was born a poor black child..."
   -Steve Martin, "The Jerk"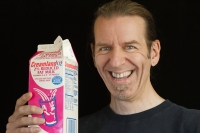 Everyone has a story.  So here's mine.  Hope you are sitting down.
After all these years, I find it harder and harder to take myself seriously.  It is all so beyond our control, why bother?
Here's where people like to say, "I played with Duke Ellington," or, "I recorded with Sting" or something.  Alas, I can't say I've played with that many "cats".  Well, a few along the way, no doubt.  Bobby Shew is certainly a world-class legend and I do play with him now and again.  Mike Anthony is another.  Tony Lujan is another.  And then there's Jerry Weldon, and Doug Lawrence, and Carl Fischer, and others...all folks I've had the great pleasure of playing with.  But most of the time I play with cats who played with the cats; this one played with Maynard Furgeson, this one recorded with Carly Simon, etc.  But the impact of playing with "cats" has not been nearly as great as the breadth, variety and duration of what you might call everyday freelance playing.  Do something long enough, in enough different contexts, and it starts to come together for ya. Maybe. If yer lucky, and the stars align.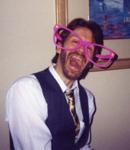 I grew up on the south shore Long Island in what New Yorker's call the "Empire State."  Music was ever-present in the Ahrend house, my parents being long-time singers in the choral tradition, my brother David being a drummer and my sister Donna preceeding me on the family piano.  Eventually my love of playing took me to New England Conservatory of Music in Boston, and then back to New York (after all, who leaves New York?).
After a couple of years of commercial playing (they call them "club dates" in New York), I found myself sitting in the piano bar at a restaurant called the Old Inlet Inn in my home town of Bellport.  And there I sat, most weekends, for the better part of 17 years.  Down the road was a theater called Gateway, and I quickly became known as the cabaret-style pianist who loved backing up singers.  Every 3 weeks brought a new cast and new singers, many of whom had just left Broadway.  It was musically and personally quite a ride.  It was where I learned the Broadway "book".  I also learned how to accompany, how to assess where a singer was coming from in 30 seconds or less, and how to transpose on the spot.  It was fun.  I made them look good, and together we made the room feel something.  The instant power of live music.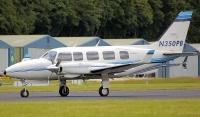 It seems I've always had some kind of left-brain activity to "balance out" the right-brainess of piano playing.  During this period, it was flying airplanes.  Turned on to flying by reading Richard Bach books, I got my license in 1986, taught for a year, and then spent the next 3 years flying PA-31's (10-seat Piper Navahos) for Long Island Airlines in East Hampton, a company that no longer exists.  We flew Hamptonites (beaucoup de celebrities) to and from La Guardia mostly.  OK, I don't want to drop names (lol) but I flew people like Christie Brinkley, Taylor Dane, Peter Allen, Dudley Moore, Peter Jennings, Faye Dunnaway, Cliff Robertson, and tons more.
This was my first indication that this son-of-two-school-teachers was going to have an unlikely lifetime of constantly bumping into famous people along the way.  It's been curious, serendipitous, for me, seeing as I am not one of those famous people.
No chronology of my musical career would be complete without the "Don Casale" chapter.  In the mid-80's I spent a couple of years in Don's studio with my still-best-friend Des Burke, writing and recording songs for plugging commercially, with mixed success.  But, we had a blast!  And a couple of releases ensued, a dance tune that charted in the UK called "One for the Money", and another single, sung by Arlene Gold, called, "I want my Daddy."  Don recently retired and moved to Maine.  I look back on those days with fondness, remembering the old console he had which had originated in the 60's at RCA studios, and the gold record of Iron Butterfly's "In-A-Gadda-Da-Vida" on the wall, which Don had engineered, capturing it merely as a soundcheck but becoming a surprising first-take release.  I still miss Don, times with Des, and midnight knishes and video games to break up the 24 hour recording sessions.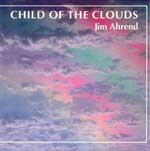 Anyhow, back to my story.  (My public one, anyhow.  I won't mention the other stuff.  Everyone has the other stuff right?)  In 1990 I decided flying had been a nice distraction but what I really wanted to do was record ecclectic, New Age piano music.  So, I recorded my first CD, "Child of the Clouds."  (Get the flying connection?)  It was a pretty good album but the timing couldn't have been worse.  Just when we were starting to get distribution, concerts and radio appearances, the recession of the early-nineties arrived and radio stations started dropping like flies, or changing format to only the most popular genres like pop and country.  Jazz and New-Age formats all but disappeared.  So what did I do?  Recorded a second CD, "Wings to Parnassus."  Another pretty nice CD, most of which are still stacked in my closet.  1995 brought a fun Christmas album, "Deck the Halls with Blues of Folly," a perrenial that still sounds good and some folks feel adds to their yearly cheer.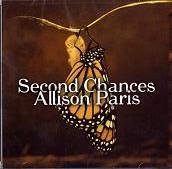 I also played on other people's CD's quite a bit around this same time.  One was for a good friend Allison Paris, whose CD was called "Second Chances."  Besides being an oustanding singer, Ali was also a good friend and another non-famous character who had some interesting connections to famous folks. Like, her cousin is Cindy Lauper and the drummer in her band was Sal DeVitto, Liberty's brother (Billy Joel's drummer).  Life truly is all about six-degrees of separation.  I miss Ali, and her husband Dean.  What times we all had.
 
The early nineties also brought other chapters of musical experience, not least of which was as musical director and pit player for children's theater at Gateway Playhouse on Long Island.  I spent 8 consecutive summers playing for Gateway.  I also found myself music-directing musicals for schools and local theater companies on Long Island.  For what it's worth, I probably have something like 60 shows under my belt.
This was also when I met someone named Doug Brown (DMB productions), another person of high-influence in my life.  Doug is a producer of commercials and jingles; nowadays he does mostly video production.  For several years I worked for Doug as a freelance session player, helping to create soundtracks for the otherwise-dry-looking videos that the ad agencies would send Doug for a little music-magic.  His clients included Fallon Health Care, Jadot wines, Genovese Drug Stores, Big Apple Circus (one of those spots won an award one year for this one), psychic hotlines, and other's I'm sure I've long forgotten.  Being under pressure to make magic happen in 60- and 30-second versions with a 24-hour turnaround was quite a learning experience.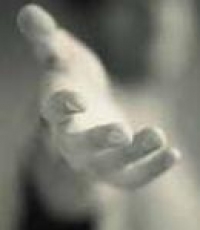 In the late nineties (for reasons too confusing to mention here), I became interested in hypnosis and hypnotherapy.  (Was this my new left-brain distraction?)  I think I was fascinated with methods for rapid personal change and healing, and by the end of the decade I had a technical doctorate in clinical hypnotherapy and a practice of treating folks for smoking cessation, weight reduction, performance anxiety, habitual fears (non-hypnotherapy people refer to them as "phobias"), etc.  Despite the fact that I got really good at it, my hypnotherapy career only lasted about 3 years; I can't say why exactly, but I knew something else was around the corner.
In 2002 I got a call from a guitarist named Esteban.  That started a five-year life-changing chapter for me, one that included constant travel, concerts at venues around the country, regular appearances on HSN (Home Shopping Network), recording (I'm on at least 7 CD's and produced 3), two DVD's (Live at Red Rocks and Live at Sedona), several infomercials, a couple of Jerry Lewis Telethons...well you get the idea.  Quite a ride.  I also got to meet people.  Like, Eugene Fodor (violinist, former winner of the Tchaikovsky compe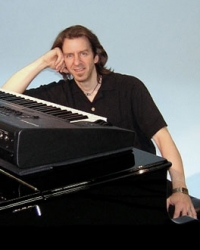 tition, passed away in 2012), Ronan Tynan (of PBS "3 Irish Tenors" fame), the Nelson twins (Ricky Nelson's sons), and other celebrities like Suzanne Sommers, Susan Lucci, Jack LaLane.  You get the idea.  This was another chapter of Jim's life where he regularly bumped into famous people. 
Not to mention Esteban himself, who was always fun to travel with because he was constantly recognized in his signature black garb and flamenco hat, and we (the band) were famous by proxy, often signing CD's and programs after concerts.  Esteban was one of the hardest-working guys in the industry I'd ever seen.  He'd tirelessly spend a couple of hours after a show meeting and signing CD's for his fans, and was always on the go.  Once I accompanied him for a couple of days in LA while he starred in a Geico comm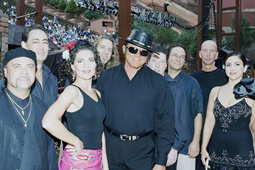 ercial.  Pure fun!  Got to meet some of the brilliant guys from the ad agency responsible for all the silly Geico ads that everyone knows and loves.  Anyhow, although I left the band in 2007, I still get calls now and then from Esteban for gigs on the East Coast, Vegas, etc.  During that chapter I also enjoyed playing with some fine talented friends like Gary Gillespie, Mike Frost, Joe Morris, Emilio Santiago, Ray Nelson, also Gumbi Ortiz, Athena Tergis, Carl Fisher, and others I've forgotten but all of whom left their mark on my story.
Around 2005 I hooked up with Mike Frost (then Esteban's bassist) and award-winning drummer Joe Chirco for a memorable flash of an experience called "Karmic Tiempo."  Basically, from the first time we
played latin-jazz together as a trio, we knew we needed to record what was happening, so we set up some weekly sessions at Mike's basement studio and away we went.  The result was a CD called "Synergy", an amazing time-capsule of a musical energy we will probably never capture again.  Some of the songs had originated with a project I did with Emilio and Gary from the Esteban Band, but others were 3pm-fresh, ink-still-wet charts that I'd walk in with at 7, record button being hit around 9, and final take resulting by midnight.  And so the sessions went until we had an album-full.  I'm not sure where that album even came from.  Mike, by the way, had studied with Jaco Pastorius, and Joe was a former National Slingerland Drum Competition winner.  I don't think I've ever experienced a more fun time recording a CD.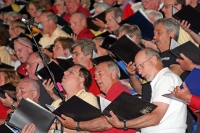 While all this was going on, I was having an interesting phase of music compostion at a church on Long Island called Sayville Congregational UCC (United Church of Christ).  In September of 2001 the world was shocked by the events of 9-11.  Everyone had different responses to this.  Mine was to write music.  Moved by the urgent need for peace around the world I started writing peace-oriented choral music for my choir at the church where I was musical director.  I wrote something like 25 fully-scored anthems in 3 years.  One of them was featured on the national kickoff of the "God is Still Speaking" campaign at an event at Riverside Church in New York, where I got to direct my song "Maybe god is Still Speaking" with a massed choir from the New York area, in the legendary church whose walls were still ringing from the voices of Martin Luther King Jr. and William Sloane Coffin and others.  What a thrill and an honor!  and what a program!  We were preceeded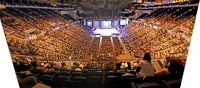 that night by soprano Kathleen Battle; what an act to follow!  Subsequent years led me to heavy national involvement with the UCC.  The song we did at Riverside was later part of the 2005 General Synod meeting in Atlanta, GA, and two years later I wrote and directed a 600-voice choir in an original piece called "Let it Shine!" for the 50th Anniversary General Synod in Hartford, CT. Even after I moved to Albuquerque, I was still writing music for UCC initiatives, such as the Sacred Conversation campaign in 2008.
One remnant from the creative period: a website called www.singpeace.com.  You can still go there and download some of my old choral compositions free.  No charge.  Ain't no free lunch but there's free choral music by Jim Ahrend.  What a deal!
Jump now to the most recent chapter---Albuquerque, New Mexico.  What New Mexico folks call "the Land of Enchantment".  Empire State to Land of Enchantment.  There's a theme here, somewhere.  I digress.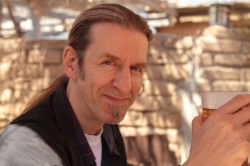 Originally drawn here by the mountains, the climate, the big sky, the dryness, and the slower-pace, it is hard to sum up what the move to New Mexico has meant for me.  I'm not even sure what I was expecting as far as a musical scene goes, but it has been anything but disappointing.  The scene here is different from New York.  The talent level and dedication are high, attitude level pretty low.  Nothing against NY players, but I find New Mexico musicians more likely to take their craft seriously without taking themselves seriously. I also like the way there is a less-segmented musical world here, less likely to have artificial divisions based on musical style, the legit vs. jazz approach, and so on.  Example: someone like Douglas Cardwell, whom I first met on a jazzy-funky-R&B gig with Rodney Bowe and Sina Soul, but later got to know as the principal Timpanist with the Philharmonic, and also a really sensitive & musical jazz kit player.  This is what I like about this town.  You'll see cats on all kinds of gigs, and nobody looks down on that.  Most of us are just happy to be working, making more-or-less of our living doing what we love.
But---more than that---we know that the variety of musical situations only adds to our overall craft.
My first exposure to jazz in ABQ was hearing Stu MacAskie at Scalo on what used to be the Tuesday-night-jams.  Stu is amazing.  Great piano player.  I said to myself, "there's some jazz happening in this town!"  And so it has gone for me here.  The list of people I've played with in New Mexico is long, but at the risk of leaving people out I'll just mention a few: Bobby Shew (trumpet legend), Glenn Kostur (directs jazz studies program at UNM), Douglas Cardwell, Mark Tatum, Colin Deuble, Rodney Bowe, Sina Soul, Cal Haines, Bert Dalton, Ron Helman, Lee Taylor, Arlen Asher, Chris Golden, Mike Olavola, Mike Glynn (now in SanFrancisco), Christian Pincock (now somewhere in the the NW), Carlin Venaglia, Arnaldo Acosta, Mike Herndon, Cathy McGill, Howard Cloud, Dimi DiSanti, Michael Anthony, man the list goes on and on.  Please don't be offended if I left you out, you know who you all are.  Plus the bands I've been priviledged to play with, like Bosque Kings (Arnold Cardon), Rout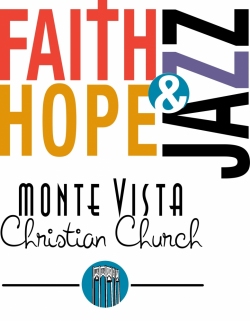 e 66 Revelers (dixieland), the AJO (Albuquerque Jazz Orchestra), on and on. Not to mention the extended (3-year) stint at the Rancher's Club at the then-Hilton (now Crowne Plaza) with scatter and jazzer MJ Wilde, another one of those unsung-but-amazing talents.
One of the first regular jobs I got in Albuquerque was organist at the Monte Vista Church, and remain there happily as long as they'll have me.  I play this awesome 38-rank hybrid Wicks-Ahlborn organ, half pipes, half digital electronics, and it is pure fun to play on Sunday mornings.  I also coordinate the music for a new weekly Thursday series called Faith, Hope and Jazz, an experiment in jazz vespers.  As far as church playing goes, I also enjoy a relationship with other churches such as Central United Methodist, where I sometimes fill in for special services during the week on their 4-manual Allen organ, and where I also have enjoyed accompanying the Albuquerque Girl Choir under the directorship of Jerri Foster.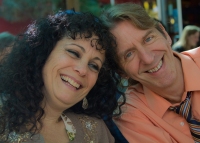 It is hard to believe I've only been in Albuquerque since 2008.  My involvements have included accompanying high school choruses, show choir competitions at the Convention Center, all-state solos for nervous kids in rooms behind Pope Joy, even show-music classes for Kathleen Clausen at UNM.  The variety has not been lacking, and I stay light on my feet, 'cause you never know what's coming in when the phone rings.  Like, last February I got called last minute to play a rehearsal with the NM Philharmonic and Anne Hampton Calloway, whose piano player was stuck in Phoenix that afternoon.  For someone like me, spontaneous opportunities like that are pure serendipity.  Feels like I've always been here in NM, in a way; I have roots in this high-desert.  OK so I'll add just a little of the personal stuff now.  In the fall of 2011 I met the love of my life Jodi, and we merged our lives and our families in April of 2012.  Life is good!  That's Jodi and me on the right.
And every day is a gift. A big thank-you to the Creator-of-all.
I realize in this bio I never did mention anything about web programming, or piano tuning.  First, the web work. It is my latest left-brain distraction, but surprisingly satisfying.  I do a lot of work for Acoma Pueblo (ABE) on their websites, like Sky City Casino, Sky City Travel Center, Acoma Concrete, and so on; they have several business ventures and I enjoy the work I do to facilitate their web presence.  (Besides, the drives out to Acoma are so beautiful!  What an amazing state New Mexico is!)  Piano tuning is something I have always done since college days, and I like it.  I do it because in an hour I can make someone happy.  Besides it fills in the gaps in my schedule and gets me out of the house.  If I knew how to really relax, I would probably do that instead.  Maybe some day I'll learn how to play golf.  Or, grow vegetables.  Then I'll know I've truly accomplished something.  It may take years for this New Yorker to slow down enough to do something that profound, but I promise not to give up until I do...
APPENDIX, November 2013
Well, Jodi and I did in fact grow vegetables last summer.  Mostly Jodi, although I did some of the grunt work.  Squash, eggplant and tomatoes were in abundance for a while at the Ahrend house!  Golf...that's another story...which hasn't been written yet...
Someday I'll write something that doesn't end with dot-dot-dot.  Until then...
APPENDIX, July 2017
Doggonit, this website is getting old!  At some point I may just have to re-do it!  But for now, an appendix to the appendix.  Faith, Hope and Jazz is no longer running at Monte Vista Fire Station, but we sure did enjoy a good 3-year run, made some great music, and a lot of new friends.  Life doesn't get better than that!  One of my relatively new activities (although almost two-years running now) is that I teach improv on Monday nights at Outpost Performance Space.  Also worth mentioning is that I am honored to be part of the new Arlen Asher recording, Arlen Asher - Lovesome Jazz Woodwinds.  It is one of the first times I can remember actually being able to listen to myself on a recording without wincing!  (It's a musician thing---we are all highly critical of ourselves!)  
One of the coolest things that happened to me recently (in Fall 2015 and Mar of 2016) is that I got to play with the NM Philharmonic....twice!  The first time was a broadway review, and the second time it was with trumpet legend and good friend Bobby Shew.  We played practically the entirety of his Metropole CD (original recording here).
So keep on keepin' on everyone.  Savor all those moments!  The story continues!
APPENDIX, April 2020
So much has happened since that last entry in 2017.  Right now we are in the middle of a COVID-19 pandemic.  I have not tuned pianos or played a gig in over a month.  Catching up on housework!  One big change that happened last year was my move from Monte Vista Christian Church to St. John's United Methodist Church in July 2019.  Under the direction of long-time friend Matt Greer, the music program at St. John's is one I am excited to be part of. 
Other activites over the last 3 years have included frequently accompanying UNM jazz band classes and concerts.  I am still involved with accompanying the Albuquerque Girl Choir and recently also started occasionally accompanying the Albuquerque Boys Choir (why not?).  I also enjoy running a Monday-night jazz ensemble class at Outpost Performance Space.  And finally, I've been enjoying being part of a band up in Santa Fe called Soulstice playing frquently at spots like La Fonda, La Posada, Inn at Loretto, to name a few. 
The opportunities that Albuquerque/New Mexico keep providing have been numberous!  Glad to be making a living as a musical freelancer.